Member Resources
The Colorado Chapter has assembled resources and information for our members that can be accessed here. Information can be found below as well as clicking on the sub-tabs.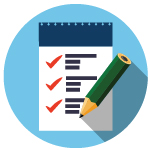 Forms and References
The following pdf links require Adobe Reader to view them. Note: if you are having trouble opening one of the PDF files, try downloading it. If you still have trouble, you may need to install the newest version of the free Adobe Reader.

Downloading a PDF:
You can download a PDF to your hard drive and open it with the Adobe Reader. This will allow you have a copy for offline viewing or as a backup copy. Right-click your mouse on the link and select the "Save Target As…" or "Save Link As…" option. You will be asked where to save the file on your hard drive. Open the file on your computer after downloading.